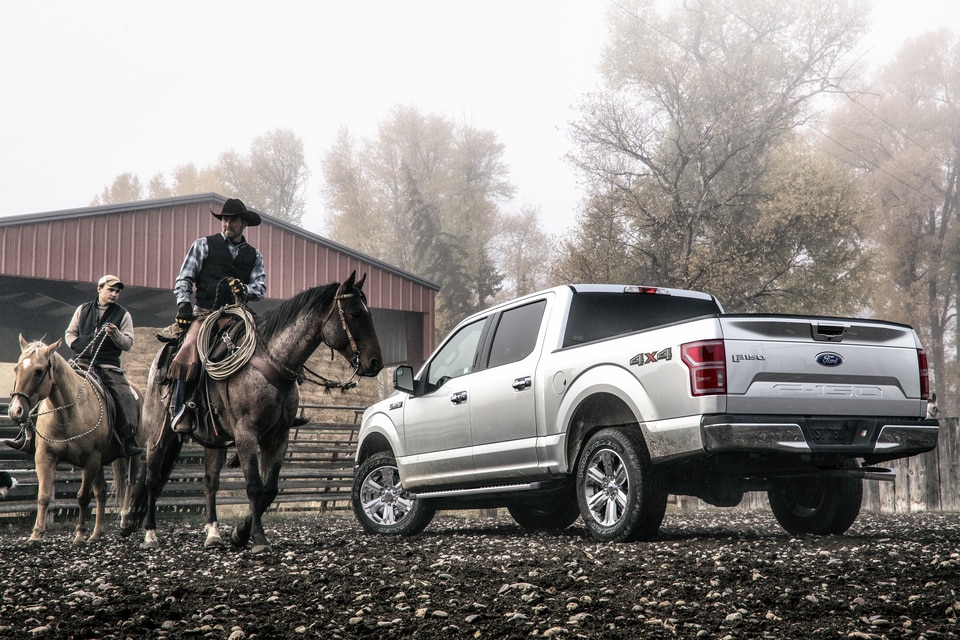 ​
There's a lot that you can't do without a truck and so much more that can do with one. Whether your day-to-day tasks include a necessary truck as one of its tools or you're looking for a truck that can transport your fun after-school toys and machinery, the Ford F-150 is a truck that you should be considering.
Ford trucks, especially the F-150, are known world-wide for their durability, strength, and style. If you're searching for a truck, you'll most likely want to know the stats behind the beast. Here's a closer look at what the 2018 Ford F-150 has to offer:
Up to 3,270-pounds of payload capability
Up to 13,200-pounds of towing capability
Six, yes you heard us right, six engine options, including a Power Stroke® Diesel variety
SYNC® 3 with SYNC® Connect infotainment system
360-degree camera with split-view display
And much more!
What Would You Do With Your New Ford F-150?
Picture towing your boat to Schenck Lake in Clarinda and enjoying the warm summer day fishing to your heart's content. Imagine working hard all day in Shenandoah IA and then taking the back roads back home, relaxing along the way. Or think about how you could pile in up to six people in your new Ford F-150 and take them out to the Sweet Joy Shoppe in Atlantic IA or for a good dinner at Johnny's Steak House in Red Oak IA. Whatever towing, hauling, or driving plans you may have, let your new Ford F-150 take you there.
If you're interested in purchasing a new Ford F-150, feel free to stop by our Hawkeye Ford dealership and see what we currently have available. We offer a wide variety of powertrain, trim level, luxury, and electronic options and would love to offer our assistance today!